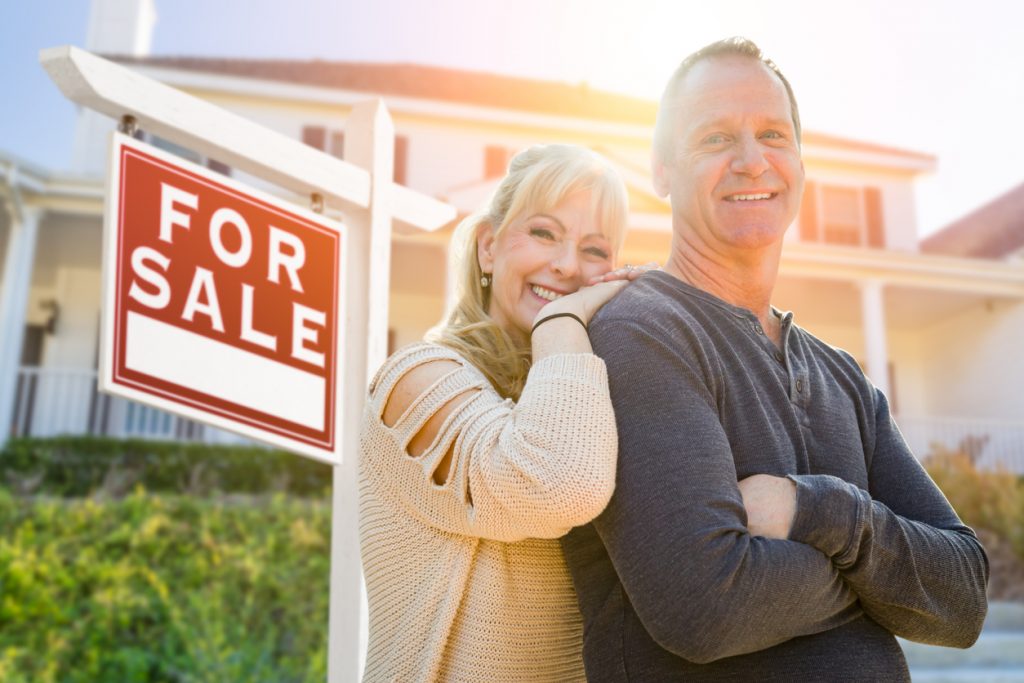 Ready to put your property for sale in Los Angeles? There are a lot of things to consider so we're here to help you get ahead of the curve.
Here's a step-by-step guide on how to sell your Los Angeles house fast:
Step 1: Know why you're selling
Selling a home can be an emotional process. More than just a piece of real estate, a home holds countless memories. Therefore, if you're moving out because of a job, or upsizing or downsizing because it's time, keeping yourself focused on your reason for selling can help you look at things more objectively.
Step 2: Work with a local real estate agent
A real estate agent's role is to help you sell your home quickly and for the best deal possible. They'll guide you through the selling process to make your home selling experience as worry-free as possible.
Find a local real estate agent who's had experience selling a home similar to yours in terms of price and property type. They should also know the neighborhood like the back of their hand, as well as housing trends in the area.
When interviewing an agent, ask about their most recent listings and how long each sale took. Get the contact details of their last few clients to vouch for their work. You can also go online to browse through their reviews and testimonials.
Get in touch with us at Third Power Properties— the top realtors in Los Angeles, California! With a combined 25 years of experience, our expert team has helped clients make the most out of their sale. We always have your best interests at heart, so call us at 1-310-684-3583 or send us an email at info@thirdpowerproperties.com today!
Step 3: Price your home correctly
Setting the right price could mean the difference between a quick and easy sale or a long and difficult one. Ask your Realtor to help you price your home. They'll analyze your home and run a report based on similar properties in the area. This should give you an objective estimate of how much your home may sell for.
Step 4: Stage your home
Staging your home means highlighting its best aspects and making it more appealing to a wide pool of buyers. Start by cleaning, decluttering, and depersonalizing by removing  items like knickknacks, memorabilia, and other personal belongings. Also, take time to spruce up the exterior of the home to boost curb appeal. Your home should look neutral but still feel warm and welcoming.
Step 5: Market the property well
Your agent should have a good marketing plan to make your property stand out. They should aim to have your property on different listing sites, create a strong social media presence, and schedule open houses or private viewings for potential buyers. On your part, you should have your home professionally photographed for online listings, which should include a virtual tour of the house.
Step 6: Disclose relevant information about the property
Sellers in California are legally obligated to disclose in writing anything that could affect the desirability of the property. These have to be detailed in a Transfer Disclosure Statement (TDS), which lists the following:
Roof
Foundation
Appliances
Electrical wiring
Plumbing systems
Insulation
If you fail to disclose important facts, you could be penalized or find yourself in legal liability. Go through the TDS with your real estate agent to make sure you provide the relevant information the form requires.
Step 7: Negotiate with the buyer
Once you've received offers, it's time to negotiate. With the help of your real estate agent, go through every offer you receive and think about the pros and cons of each one. Remember to look at contingencies on each offer and not just the price.
Step 8: Choose a title company and deal with escrow
Once you decide to accept an offer, it's time to have a title company verify that you are, indeed, the owner of the house and that you have the right to sell the property.
Note that sellers are prohibited from requiring a buyer to choose a specific title company during the transaction under the Real Estate Settlement Procedures Act (RESPA). In Southern California, it's customary for the seller to pay for the service.
It's also standard for Southern California sellers to use independent escrow companies to facilitate the home sale. The seller will put the deed of the property in escrow while the buyer does the same with the deposit funds. After the escrow company determines that agreed-upon conditions to the sale are met, it will release the deed and funds to the appropriate parties.
A transfer tax is also paid by the seller to the county and the city after the exchange of ownership. After everything is said and done, the only thing left to do is hand the keys over!
To help you navigate the home selling process in Southern California, contact Third Power Properties. We are the top realtors in LA, with a combined 25 years of experience.Call 310.684.3583 or email at info(at)thirdpowerproperties(dotted)comtoday!