Kelly Gleason and Anastasia Israel -Partners in Business and in Life
For Kelly and Anastasia, love came first. It's always been hard to keep them apart so what worked for them was creating a business together. For years the two have learned to balance their roles as a couple as well as in business.
Naturally, their strengths began to emerge and they let each other to own certain functions of the business.Kelly as the Realtor/Broker and Anastasia as the creative force and whose deep and entrepreneurial spirit.
Over the course of 25 years of creating and running successful businesses together Kelly and Anastasia discovered the value of commitment, collaboration Anastasia with her creative marketing skills and Kelly with his attention to detail and great negotiating talent.
Kelly and Anastasia are a one-of-a-kind husband and wife team.
They are proud of the confidence their clients have in them and the satisfaction of knowing they always have their best interest at heart. They put out heart and soul into achieving the best results for their clients.It's proven successful,as 90% of their clients have been referred from other clients.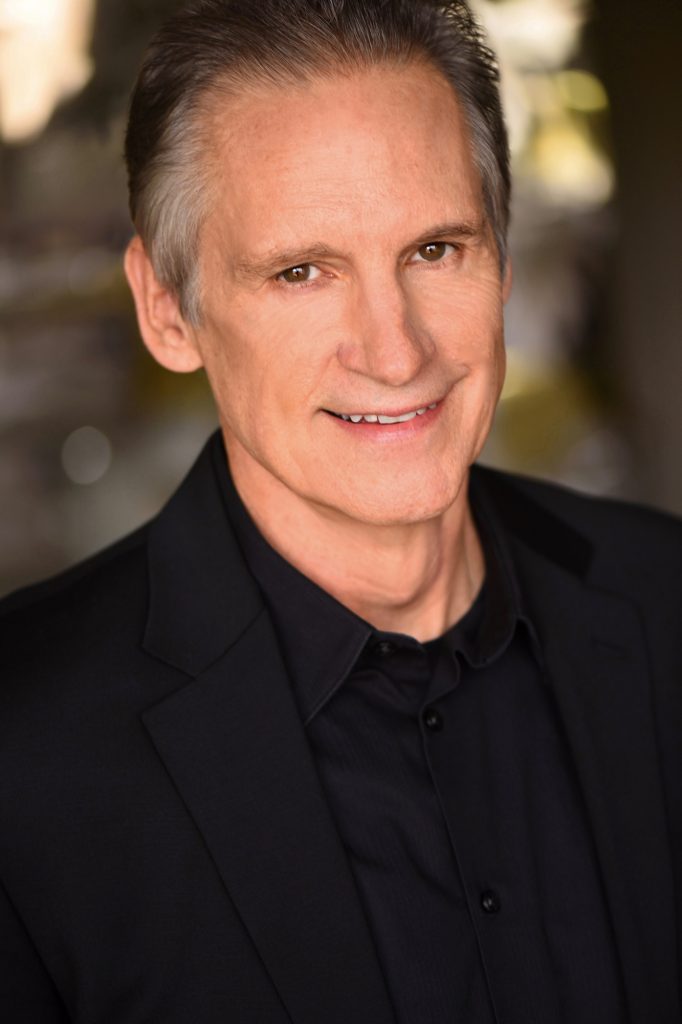 Kelly Gleason
Agent/Broker Co-Creator Third Power Properties
Kelly epitomizes honesty and uncompromising integrity with a reputation for tenaciously protecting his clients.
Originally from Virginia Kelly has spent the last 25 years in Los Angeles in the restaurant and hospitality business with the last 10 years focused on Real Estate.He is dedicated to serving his clients with savvy client-focused negotiations that have consistently yielded his clients the highest selling price in sales. Thanks to his loyal clientele, personal referrals and repeat business form the foundation of Kelly's career.
His personal love for playing the piano, focusing on jazz and classical helps balance out his life. He is a firm believer that a healthy mind starts with a healthy lifestyle, making Yoga, and exercises a daily routine.
Anastasia Israel
Innovator/Entrepreneur Co-Creator Third Power Properties
At the age of 21 she was managing a staff of 40 at her fathers Multi-Specialty dental group.It was hard to suppress her natural entrepreneurial spirit and keen insight in creativity and design world so in 1992 she created the number one café in Santa Monica.
This is where is where Kelly happened in, as a customer owning his own entertainment industry catering company , it was a match made in heaven.
Soon Anastasia and Kelly would be on their way creating a vision together, raising over 2 million dollars and opening one of the top 2 fine dining restaurants in Los Angeles.
In 2008 Anastasia created a niche consulting and marketing business for clients with investment properties while Kelly obtained his Real Estate license. She Designed 100's of interiors while helping their clients facilitate the best way to maximize their income on investment properties.
Anastasia has an unwavering commitment to create environments that provide a sense of well being, comfort, and beauty. Being a Libra, balancing her life is her key to success with Yoga, meditation and strength training and bike riding.
About
Your real estate agent can make or break the deal. That's why choosing the right representative is crucial.
You deserve a partner who is invested in your success. Whether you're buying, selling, or investing in Los Angeles and the surrounding communities, Third Power Properties is the company to call.
As top real estate agents Los Angeles and years-long residents of this amazing city, we live and breathe real estate, having represented high profile listings in and around LA County.  Our portfolio includes some of the most sought after homes in Downtown Los Angeles, Beverly Hills, Santa Monica, and beyond.
What makes us successful is our teamwork and chemistry – as partners in work and in real life, we understand the importance of commitment, collaboration, and most of all, loyalty.
We're proud to say that we at Third Power Properties combine our strengths to offer the best service possible. Kelly brings real estate expertise to the table, while Anastasia has an entrepreneur's grit and marketing skills. With a team like ours, there's just no missing out on an incredible real estate deal.
With over 25 years' experience in creating and running successful businesses in the Los Angeles area – one of the most competitive and challenging markets for entrepreneurs in the world – we have captured the tastes of discerning and elusive consumers who want nothing but the best.
Our background in business and service allows us to offer bespoke and personalized attention to all our clients.
Kelly Gleason
Agent/Broker and Co-Founder
Owner-broker Kelly Greason is the brains behind Third Power Properties, a seasoned real estate agent and broker with a knack for negotiation.
Originally from Virginia, Kelly first made his mark on Los Angeles' restaurant and hospitality industries, where he learned the fine art of customer service as well as the delicate practice of creating unique experiences for sophisticated and hard-to-impress clients.
His focus then shifted to LA real estate, one of the most competitive but exciting markets in the United States for agents and brokers.
It was here that he found his calling as a buyer's and seller's representative, co-co-founding and co-managing Third Power Properties with Anastasia.
His client-focused approach to real estate and formidable negotiation skills have allowed him to secure the highest sales price for clients. The base of his business is made up of referrals and repeat clients who trust his judgment.
Outside of work, he enjoys playing jazz and classical music on the piano. Kelly also adheres to a healthy and holistic lifestyle that includes Yoga and exercise.
Anastasia Israel
President and Co-Founder
Owner-entrepreneur Anastasia Israel is the creative force of the company. With a strong inclination towards innovation, and entrepreneurship, she brings out-of-the-box-thinking to the table, constantly finding novel ways to solve common problems.
Her leadership skills had her managing a staff of 40 at the age of just 21 at her father's multi-specialty dental group. Showing great potential from a young age, she ventured into design, creating "Anastasia's Asylum", the premier café, restaurant, gallery, and entertainment space in Santa Monica in 1992.
After meeting Kelly, she helped raise over $2 million in funds to create an even more ambitious business – one that would be recognized among the most celebrated fine dining restaurants in the City of Angels.
She would go on to create a consulting and marketing company catering to property investors, brainstorming and facilitating ways that could maximize their returns on these assets.
A true Libra, Anastasia would also lend her creativity and artistic talents to these clients, designing hundreds of interiors and creating environments that promote well-being, comfort, and beauty among those who inhabit these spaces.
In her free time, Anastasia practices yoga and meditation to maintain a sense of balance. She also does strength training and bike riding for fitness.