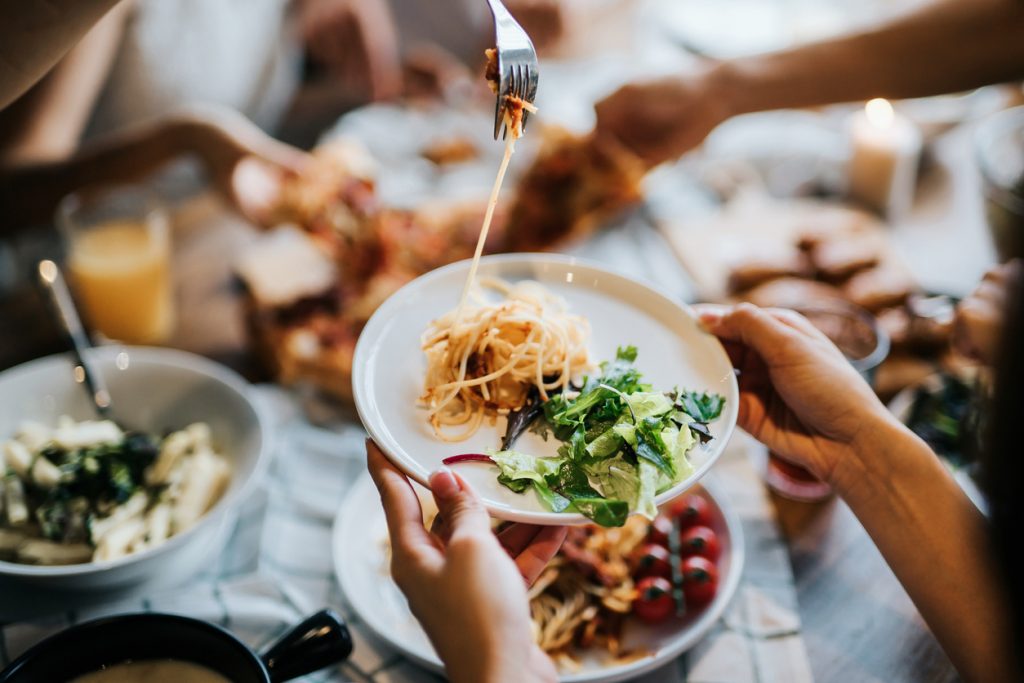 Venice, CA is known the world over for being fun and eclectic. The area's beautiful beachside setting heightens the quirky character of the place, and upscale homebuyers have taken notice. Today, Venice is a mix of high-end homeowners and the colorful denizens who originally populated the place.
All has given rise to a diverse dining scene, making it a true culinary destination and home to some of the best restaurants in Los Angeles, CA.
Go on a foodie adventure and try some of the top culinary spots in this dynamic neighborhood:
Nighthawk: Breakfast Bar
417 Washington Boulevard, Venice, CA
Nighthawk: Breakfast Bar turns your usual morning fare into an elevated experience. Inspired by the rock and roll scene of Los Angeles during the 1980s and 1990s, the restaurant has a nostalgic vibe tempered by a carefully curated modern design. It's the same with their menu – breakfast staples are served with a signature twist. The Drunk French Toast lives up to its name as it's infused with brandy. The Late Night Croissant includes buttermilk fried chicken, and the classic eggs benedict transforms into Benedict Fries. Wash them all down with breakfast cocktails that include a selection of spiked cereal milk and alcoholic coffees.
Barrique
796 Main Street, Venice, CA
If you want a romantic night out, Barrique is the perfect place to go. Also known as the little yellow house, this restaurant lets you dine by candlelight for a memorably intimate evening. You can also enjoy a quiet dinner on the rooftop terrace with a wonderful view of the neighborhood.
Head chef Antonio Mure serves authentic Italian fare befitting his Michelin-rated reputation. His handmade pasta, as well as his tuna tartare, has been described as a "necessity" and his cured meats "top-notch." The wine list is extensive, consisting mostly of Italian vintages.
Don't leave without trying the Tagliolini Rossi con Ragù di Quaglia in Fonduta di Taleggio, a homemade red beet pasta in a marsala quail ragú served on a bed of taleggio cheese fondue.
The Tasting Kitchen
1633 Abbot Kinney Boulevard, Venice, CA
Found on Venice's most popular street, The Tasting Kitchen is a hit among locals and tourists alike. This hip restaurant serves up modern American cuisine paired with fun cocktails.
Drop by for brunch and order a classic omelet with crab and crème fraiche or a salmon tartine if you're looking for something more refined. Their dinner menu has all the classic proteins like burgers, pork ribs, and chicken wings but served with a contemporary, gastropub twist.
South End
2805 Abbot Kinney Boulevard, Venice, CA
One of Venice's local favorites, South End offers simple but sophisticated Neapolitan-style pies topped with the freshest local ingredients. They take special care in sourcing organically grown ingredients to create the most delicious pizzas. Pair with your favorite white or red from the extensive wine list.
Dudley Market
9 Dudley Avenue, Venice, CA
Fresh seafood, delicious wines, and a gorgeous beachfront location – what more can you ask for? Dudley Market is the place to go for quintessential Venice fare.
Must-tries include the clam, tuna crudo, and bluefin tuna tataki. If you and your friends want to try 'em all, the seafood platter brims with oysters, clams, mussels, shrimp, and lobster.
Surf and turf choices include the crispy pork and clam toast, and the shrimp and pork dumpling. Their creek stone beef burger and crispy pork pho are also worth trying.
The Butcher's Daughter
1205 Abbot Kinney Boulevard, Venice, CA
Contrary to what the name might suggest, The Butcher's Daughter is actually a "vegetable slaughterhouse" where fruits and vegetables are "butchered" the same way meat would be – chopped, filleted, and carved into delicious dishes.
The restaurant serves breakfast, lunch, dinner, and every meal in between. Order their stone-oven pizzas that have a gluten-free alternative with cauliflower crusts.
You can also drop by for their delicious cocktails during happy hour. The vibrant, white-brick walls, distressed wood, high ceilings, and hanging plants create a down-to-earth feel making it a cool place to hang out.
Yours Truly
1616 Abbot Kinney Boulevard, Venice, CA
This quaint neighborhood restaurant is perfect for brunch or a low-key date night. Chef Vartan Abgaryan showcases the diversity of his upbringing as a native Angeleno with Armenian-American roots by employing classic cookery techniques to whip up his creative and soulful dishes..
Menu items like avocado hummus with salsa macha and za'atar flatbread, chicken cordon bleu club, and Nashville hot shrimp sandwich are sure to leave you wanting more.
Explore your housing options in Venice, CA. Get in touch with us at Third Power Properties by calling  310.684.3583 or sending an email to info(at)thirdpowerproperties(dotted)com.